Brussels 090117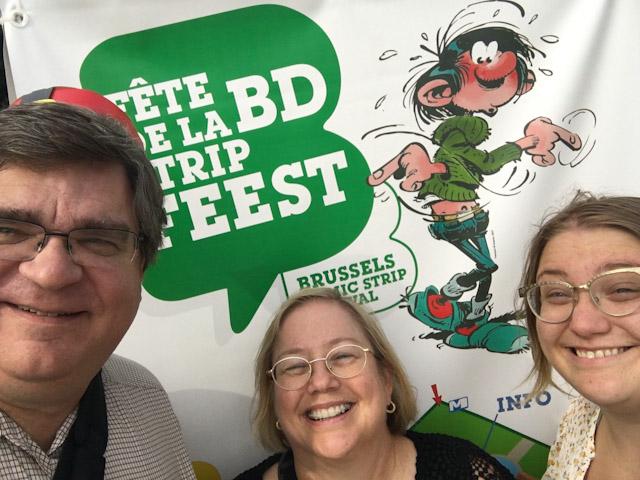 Thursday 8/31
-Drove to airport. Cathie took a phone call, I drove
-Good parking place
-No checked baggage. New passports for Jack and Liz. Needed manual checkin.
-got Euro at airport. Small bills for tips/taxis
-UA972 ORD->BRU 5:55pmCT to 9:05amCET
–delayed about 2 hours for maintenance
Friday 9/1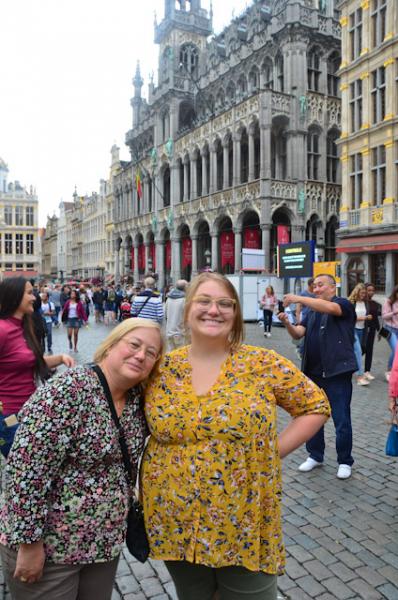 -Landed at BRU late, therefore understaffed Custom lines. Very long
-Got tickets at the kiosk. It only takes ATM cards: CMA card (actually a debit card) worked, none of the others
-Central station had military guards
-We carried our luggage down to the hotel. Lots of cobble stones lots of pedestrian traffic
-Checked into the Hotel Amigo: Rm 140 (classic king), 144 (executive — really big suite)
-Only 140 was ready. We washed up.
-We headed straight to Grande Place
–The Belgian Beer Weekend festival was all setup — Party!
–https://www.brussels.be/belgian-beer-weekend
–http://www.belgianbrewers.be
–It went all weekend, full of tasting tents, 1000s of people and 100s of beer choices
–Lunch at Chaloupe D'Or
—Busy servers, mostly ignored us
—Croc Madame, lots of beer
—Harvard Rare books expert. Hit it off with Liz
-We walked around, took a one hour nap. Walked around some more then
-Dinner at Roy d'Espagne — I had an Omlette. Lots of beer
-New Discovery: Elisebeth Cholocate shop. Elizoen Piece. Loved it!!
Saturday 9/2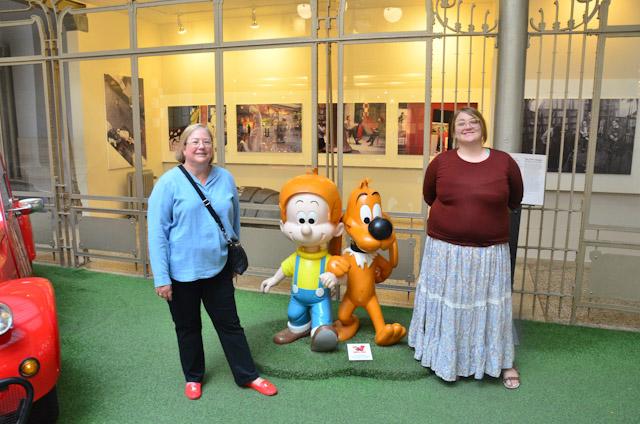 -We slept well and had breakfast at 9:30, good, but purely continental. No big egg dishes. Not american style . We liked it!
-One of our goals for the week-end was to see the comic museum.
–Comic Art Museum/Centre Belge de la Bande Dessinée/ Musée de la BD
–Really good. Featured Tin-tin, Astérix and Smurfs
–I bought a sample comic book of each
–We stayed a long time and enjoyed a soft drink in their cafe called Brasserie Horta
-We walked over to the nearby Saint Michael & Gudula Cathedrale
–We've been here before. This time we noticed the queue of families waiting for baptisms
–We spent an hour or so here.
-We then had lunch at the square near the Novotel at the Grande Place. We called it the Charles Quint.
–Charge card said The Magic Rubens
–Really good quiche
–lots of beer
–excellent outdoor entertainment
–horses nearby
-Walked back to our hotel, but stopped at the Musée du Costume, nearby
–It was a nice for fee exhibition of wedding dresses
-We took a one hour nap
-Wanted to go shopping, but all the shopping was closed except the Evasion Used Bookstore
–It was a tresure hunt
–I found a book on Dunkerque, Liz found some too
-Then dinner nearby at Cafe Charbon
–Lots of beer, hamberger
–Nice young waiter
-For a night cap, we went back to the Roy D'Espagne to have some beer and share a waffle
Sunday 9/3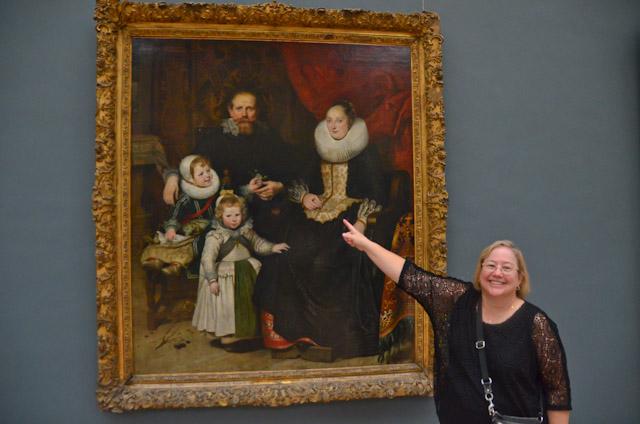 -Got train tickets to BRU from the Gare Central kiosk. Save the trouble of working Monday ticket lines.
-Had a nice light breakfast and walked our way all the way up to the top of the hill to the
-Musée Beaux Arts
–Featuring a Google-style multimedia show analyzing Bruegel's works
–Most of my pictures were of Bruegel's
–Surprisingly large amount of water damage from 2016 incident
–Nice, relaxing lunch in the cafe. Quiche/salad/fanta.
-We were thrilled to discover Comic Book Festival
–Fete de la BD
–At the BOZAR building and the Parc de Bruxelles
–Tents with all the famous and not famous names
–Liz made good contacts
–Lots of families visiting
–Perfect complement to our Comic Museum visit from yesterday
-Filigranes Bookstore
–The Parc is really close to the big Filigranes Bookstore
–Lots of people, cafe, titles, buzz — Like Barnes used to be
–Great section on French language learning books. I bought a couple
-Wandered our way back down the hill to our hotel
–stopped at the Gare Centrale to buy tomorrow's train tickets
–Took a nap at the hotel
-Dinner at Moder Lambic
–Italian restaurant — pizzas and a hamburger
–fun server, knew 4 languages and agreed to speak french to me
–beer truck for the Italian Beers
–outdoor, loud, fun!
–lots of beer
-Last round of chocolates
–Stopped at Elisabeth one more time
–Bought gifts from Leonidas
Monday 9/4
-checked out from hotel. No problem with CMA
-Tried to take an earlier taxi from original 7am reservation
-taxi to Gare Centrale 10euro, much easier than dragging luggage uphill
-took 7:10am train to BRU
-Very light security and customs lines
-UA973 10:00amCET to 11:55amCT
–Noone in middle seats
–slept most of the way
–skipped customs. Used one stop