Brussels 2/9/19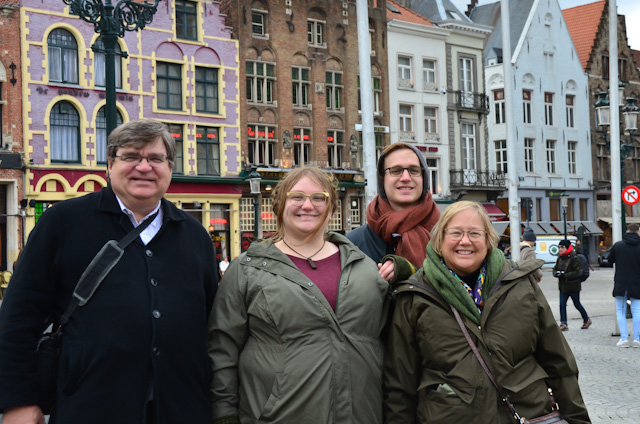 Brussels 2/9/19 – 2/12/19
Friday 2/8
-Limo to airport, checked bags, no duffle bag, just blue roller
-UA972 ORD->BRU 5:55pmCT to 8:50amCET
–Liz's birthday
–Mike flew from Columbia, met us at BRU
–Bin flew from JFK, landed at BRU same time as us
Saturday 2/9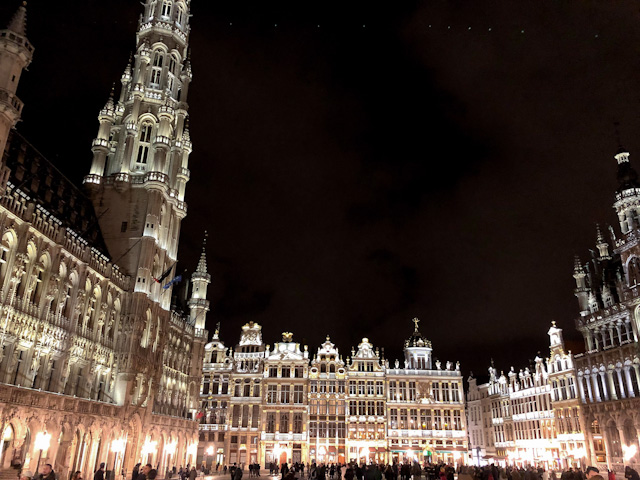 -Mini van driver met us at BRU and took us to Hotel
-Hotel Amigo, one block from Grande Place
–Front desk and bell staff very warmly welcomed us
–help getting luggage to room
–Cathie and I had Executive room, again. Room 444. Really big, comfortable. Big luxe bathroom.
–All three of our rooms were ready right away.
-walked over to Grande Place, had breakfast at Le Roy D'Espagne
–We always go here first.
–I started with an omlette, but then ended up with beer and frites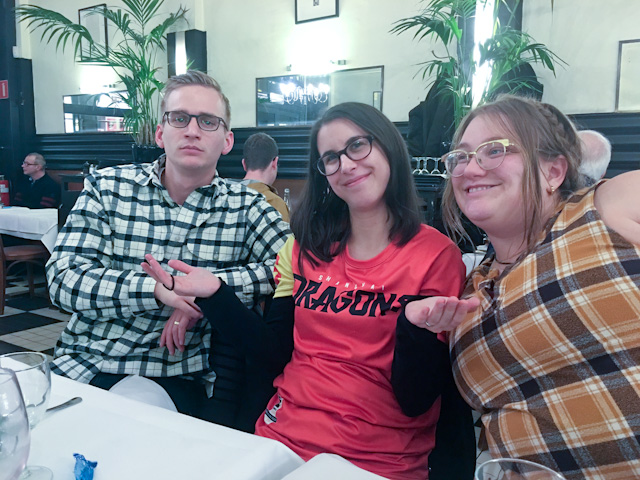 -We then walked thru the Royal Gallery of Saint Hubert
-Then over to the St Michael and St Gudula Cathedral
-Then, in the heavy rain, we walked up the hill to the Royal Museums of Fine Arts of Belgium
Musées Royaux des Beaux-Arts de Belgique
–We've been here before, it is nice to be back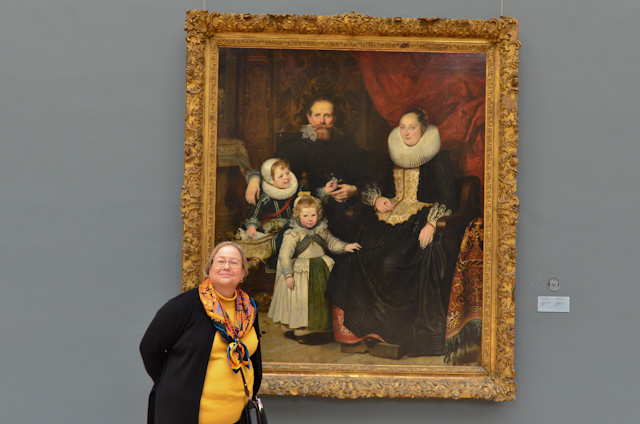 –I went straight for the Bruegels
–we had drinks in the cafe — Tabl'o
-We walked back to the hotel, rainy
-I took a one hour nap
-Dinner at 'T Kelderke restaurant in the Grande Place
–Great dinner, but their credit card machine
-We stopped at Elisabeth chocolate shoppes (3 of them!)
-Evening drinks in the hotel lounge
Sunday 2/10
-We slept late, had breakfast at 10am. A little late, but still ok
-We took taxis to the Comic Book Museum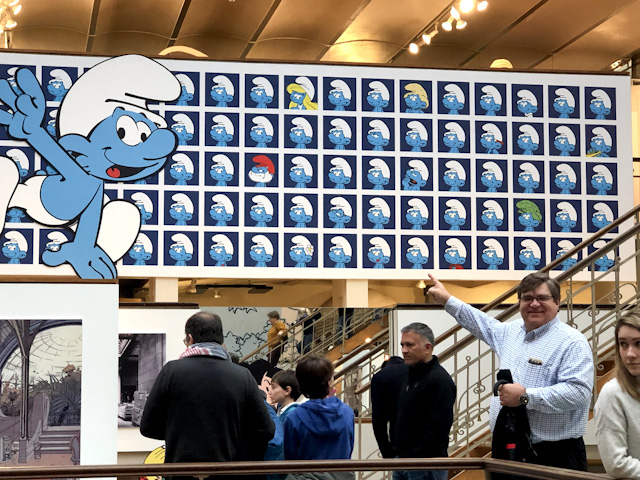 –I enjoyed looking for the Tintin exhibit (his 90th anniversary,
–Liz liked the Quebec General Store
–We had long lunch at the Brasserie Horta at the museum
-We walked over to a Comic Book Store near Central Station, Slumberland Tome 1
-Then for some reason, we stopped for an hour or so at the BrewDog Pub nearby.
-We luckily found a minivan at a taxi stand, and took it to the Filigranes Bookstore
–I bought a french language book and greeting cards. Rainy, again
–We were right next to the Metro station, so we took it (2 stops) to Central Station
-Then we walked to the Grande Place and did some shopping
-Our really nice concierge booked us a table at the Taverne du Passage
–crowded, lost of local diners, good food
-Bought more chocolates from Elisabeth
-Evening drinks at the hotel
Monday 2/11
-Finally, a morning without rain! It was cool
-We had breakfast, the staff recognized us
-We took the train to Brugge
–9:20 to 10:30am
–We walked around, saw the sites.
–Bin and Mike climbed to the top of the tower
–We went to FNAC and bought more cards; art supplies
–The historic square was beautiful!
–Museum Stadhuis
–Cheese and beer at the 2be bar — fun, on the water, outside
–2pm lunch at Tom Pouce restaurant
-Concierge got us a table at the nearby La Roue D'Or for dinner, again local, crowded and different
-Bought souvenirs and Chocolates. New Favorite: Mary Chocolates
Tuesday 2/12
-Breakfast at 7. Staff recognized us again
-same mini-van to the airport at 8am
-Bell staff helpful again with luggage
-Bin's flight was delayed 3 hours
-We got upgraded to Premium Plus. New sub-business class, but nicer seating area.
-We made our connection in Dulles ok. Customs was light. The United Club was lightly attended
-We got home with fresh snow on the ground, but otherwise on time
-Mike and Bin both got home fine.
-Each time we had drinks, we toasted Liz: Happy Birthday!