Cubs vs Brewers 090119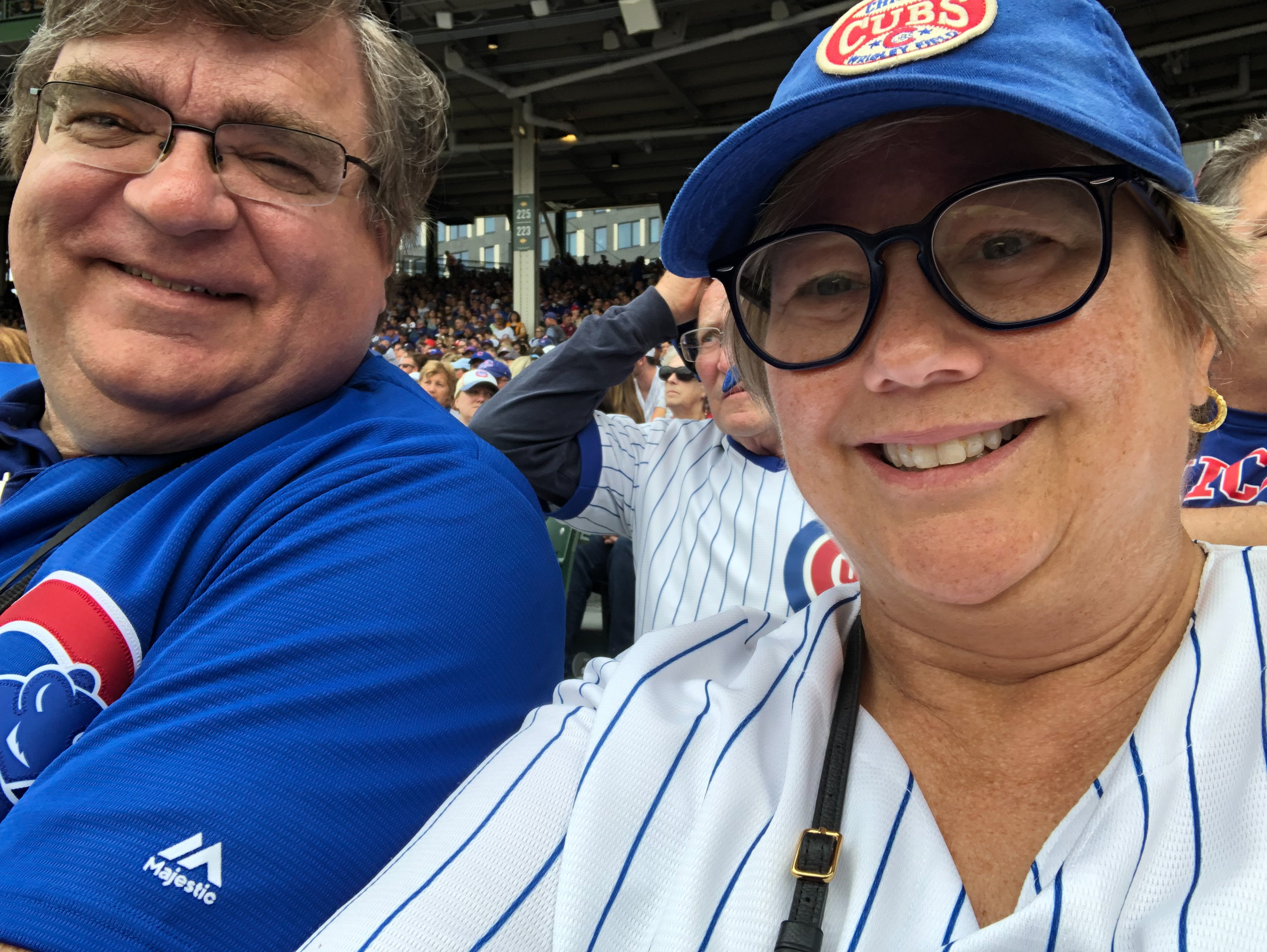 At the last minute, we decided to attend a Sunday afternoon Cubs game. We left really early and found a great parking spot two blocks North of Wrigley Field. We arrived so early that the gates weren't open yet. We went shopping and got me a nice Cubs jersey.
When we got in and got to our seats, we were delighted to see batting practice. Along the first base dugout, there were a skinny line of VIPs on the field watching. It was fun and reminded me of my childhood coming to see the Cubs with my father.
At 12:30, a formal recognition ceremony for Lee Smith was held on the field at home plate.  Lee Smith was just inducted into the hall of fame and the Cubs did an excellent job recognizing him.  They made a plaque, a photo/painting and a flag with Lee Smith's name on it, to be flown on Wrigley field right next to Bill Williams and Ernie Banks's flags.  Lots of Cubs alumni attended.  Lee Smith and his whole family were very happy!!
The game was good.  The Cubs were losing 1-0 up until the ninth inning when the Brewers 40 HR slugger Yelich hit a 3 run home run.  Box Score.
We had great seats between home plate and the start of the Brewers dugout.  A foul ball landed nearby, but the netting was really good and stopped most other foul balls.