Match Day in Columbia 3/15/19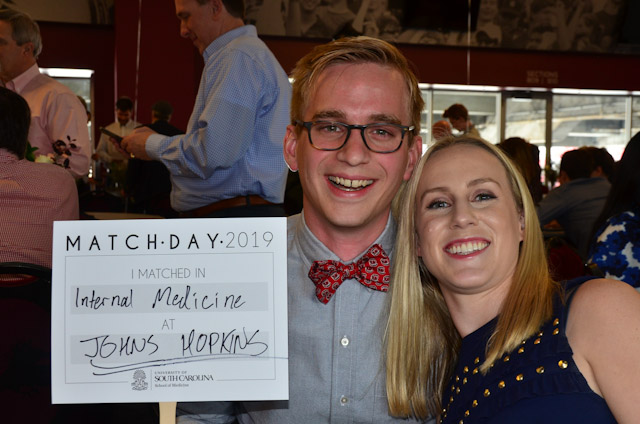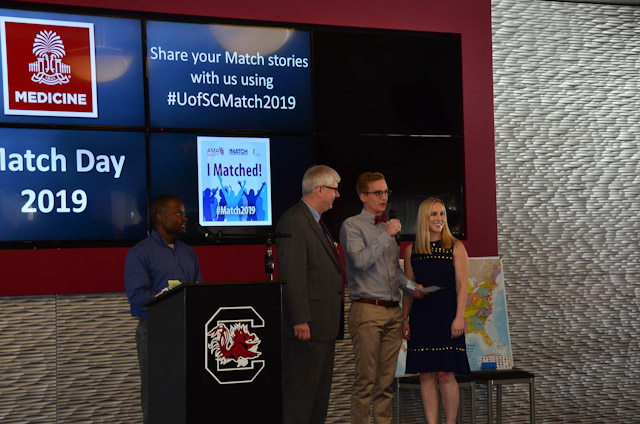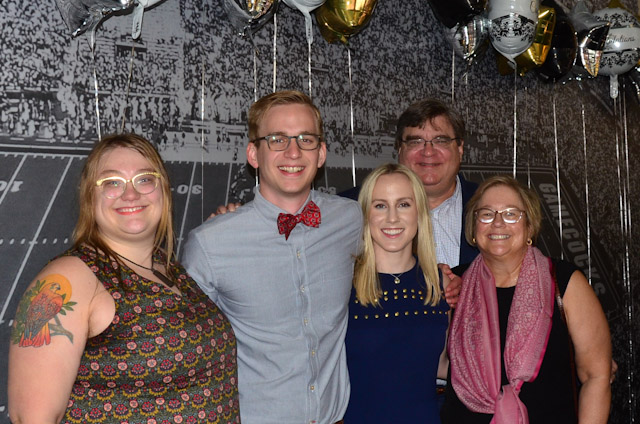 After 3 and a half years of medical school and over 10 interviews with different hospitals, Mike learned where he is going to start his medical residency: Johns Hopkins!  The process is formally done across the country all at the same time and date.  At noon, on 3/15, all of the medical student opened their match letters.  Then each student got up in front of the room and shared with their class mates where they are going.  This traditional ceremony is very emotional and welcomes family members to join.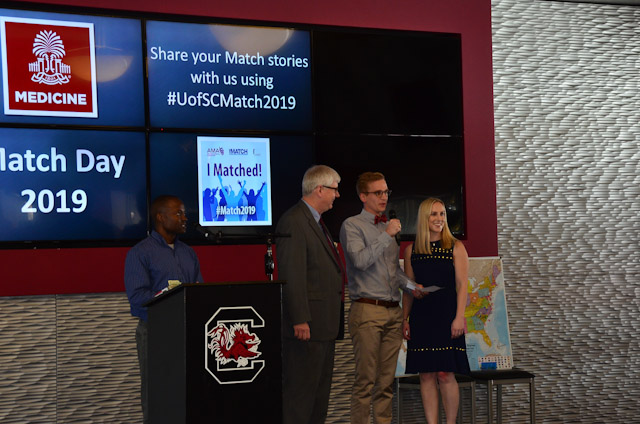 On match day morning, we attended a tail gate party, then we all met at "The Zone" — a large sky box at the football stadium.  Then we went to the River Rat with the rest of the class to celebrate.  For dinner we went to Hall's Chop House for dinner with Colin's family.  What a great day.  We are so proud.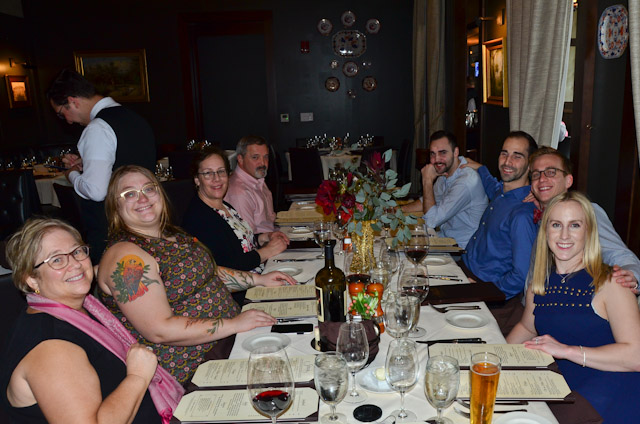 The next day, we had brunch at Cafe Strudel then went to Congaree National Park and walked the dogs on the very nice boardwalk trail. For dinner we went to the bowling alley / restaurant called the Grand.  Then we went to the nearby ice cream shop: Sweet Cream.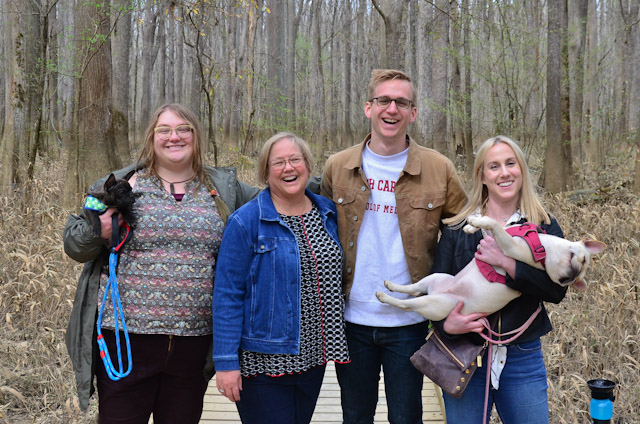 Mike had to leave early Sunday morning for his volunteer work in Mexico at the boarder near McAllen, TX. Faith Ministry We had brunch at Motor Supply then we had a relaxing afternoon at Steel Hands, listening to music with the dogs.