Purdue Homecoming 092317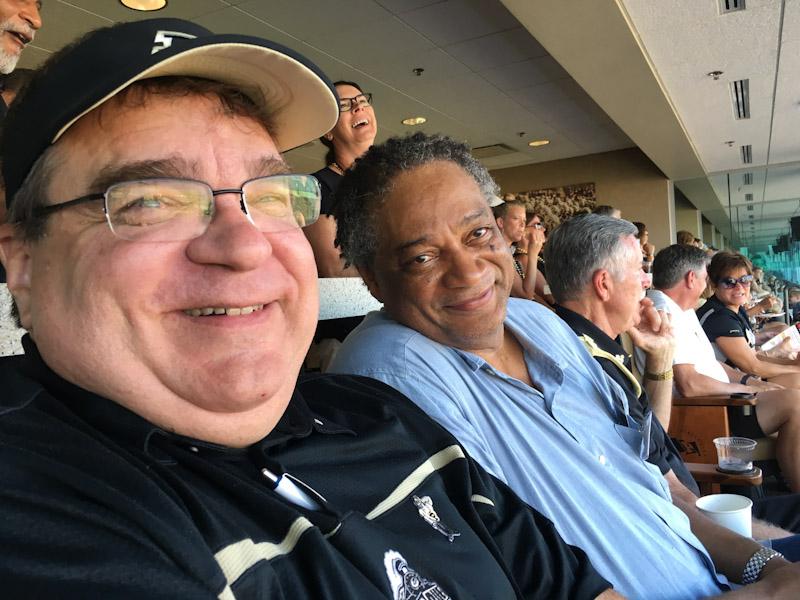 We were honored to be invited to sit in the President's sky box for the Purdue Homecoming football game.  That weekend started Friday night with a dinner, in the co-rec, with the Dean of the School of Engineering.  We had to stay at the
Hampton Inn and Suites in Zionsville
– all the hotels in town were booked.
Saturday we spent with niece Molly.  We had breakfast with her, toured the new campus library called Wilmeth Active Learning Center, then had lunch at the Presidents Council's tailgating session.  From there we went to the game and Molly headed back to study.
At the game, we were happy to meet with President Daniels.  In his skybox, we met the famous Joe Barry Carroll, the star basketball player from the late 70s when Cathie and I were in school.  He was very nice and let me tell stories from the perspective of a fan admiring a star's skills.
Sunday, we had breakfast with Molly then I headed home. Cathie stayed another day for meetings with people on campus.