Visit Mike in Baltimore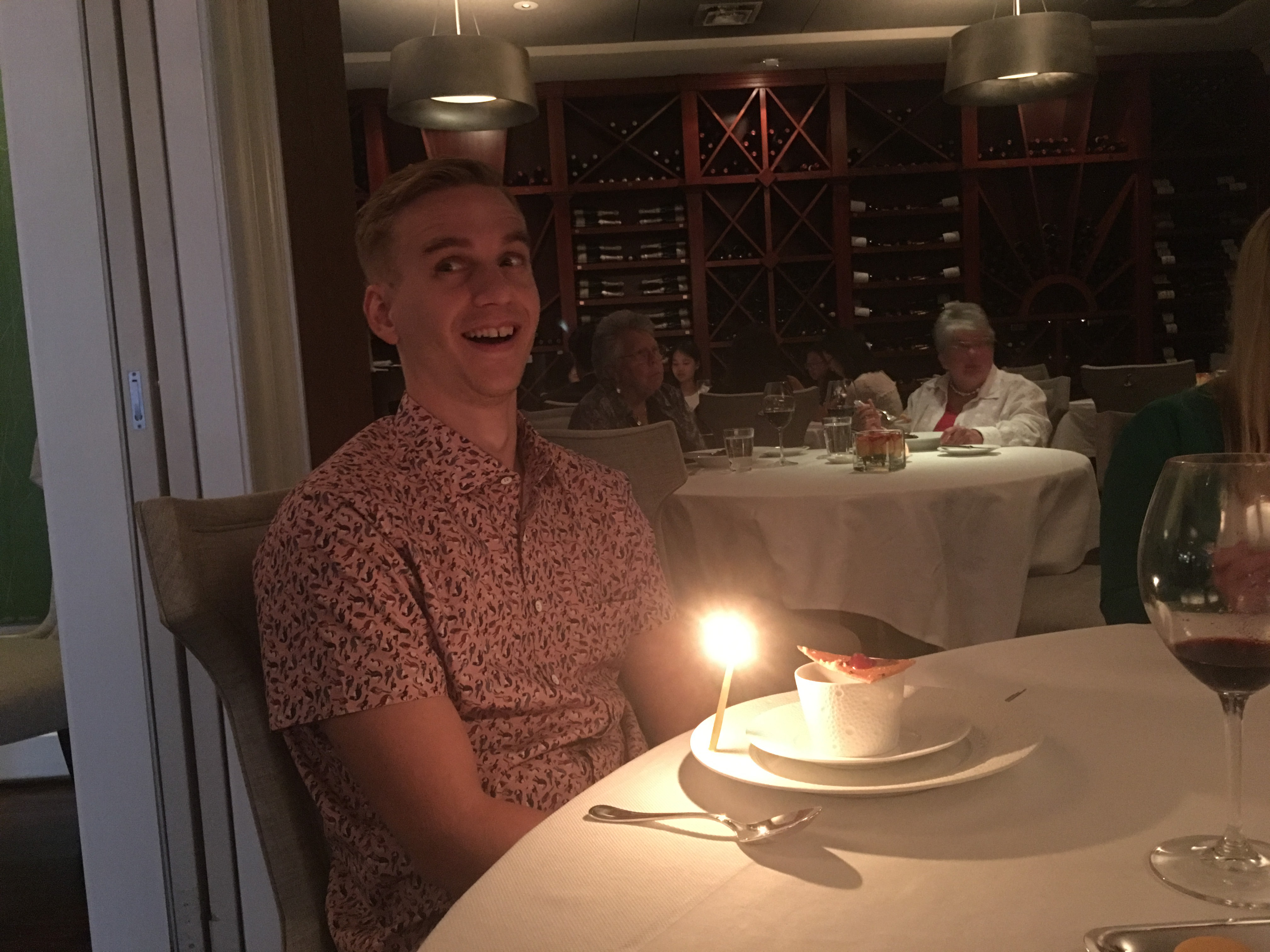 Cathie was in Maryland on business and we decided to extend her business trip into our first chance to meet with Mike and Liane since they moved to Baltimore.
Cathie drove from Laurel to Baltimore to meet with Mike at the Four Seasons located at the Inner Harbor area; they had drinks on the rooftop restaurant, called the ByGone.  Liz and I flew into DCA and drove to Baltimore in time to meet Mike, Liane and Cathie at the Charleston Restaurant, nearby.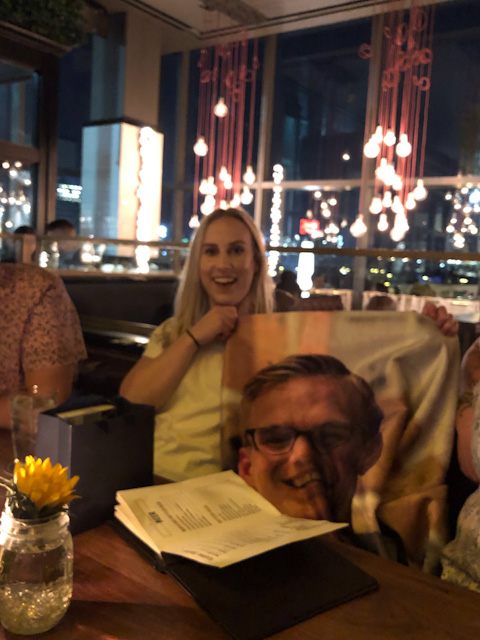 The restaurant is super fancy! The chef designed a 5 course dinner for us. Mike picked a Châteauneuf-du-Pape wine. And to add the final touch to a super dinner, the valet attendant drove the car from the restaurant to the Four Seasons — so I didn't have to drive.
We ended Friday evening by having drinks at the neighboring Loch Bar.  We gave Mike the special gift of a blanket with his face printed on the side.  Paying homage to other wonky things he has had custom made with his face on it.
On Saturday, we met Liane at 10:30 and went for a walk through Fells Point.  This was an area featured in Samantha Browns travel show.  We had brunch at the Sagamore Pendry Hotel. The hotel is situated on the former Rec-Pier built in the early 1900s.
From there, we went to Mike and Liane's old apartment building, got her car and drove to the hotel they are staying at on the grounds of Johns Hopkins University.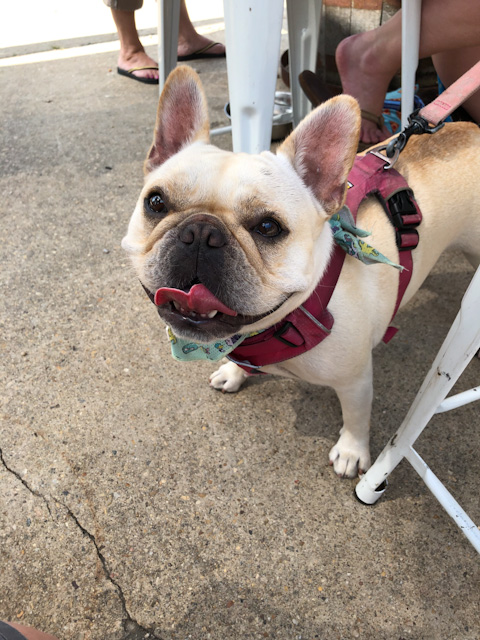 We picked up the dogs and drove to an outside bar called Union Craft Brewing — It  welcomes dogs! It was a nice place to visit, but Pamb and Gus needed to be kept close because they are sometimes a little too friendly with other dogs. We spent the afternoon there, then went back to the hotel.
We took naps, then went to a Baltimore Orioles game at beautiful Camden Yards. We had great seats on Row 7 right behind home plate.  Our usher Pat was really nice to us. The game was fun to watch, with the Os beating the Blue Jay's 6-4. Box Score. 
After the game, we took a taxi back to the hotel. Liane then took an Uber back to her place. Cathie, Liz and I had a some drinks again at the nearby Loch Bar.  We had breakfast at the ByGone the next morning, then drove to Washington DC.
The mall was crowded with little to no parking. So we drove to really neat museum called Dumbarton Oaks Research Library. Liz was really happy to find some important books for her research. It was a beautiful place to visit in the historic Georgetown area.
After that we drove to airport and flew back to home on a 1:45pm flight.  Luckily we were able to get Cathie an upgraded seat!!