Blog
Kozik Family Photo Blog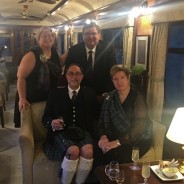 Tuesday 10/1/19 — fly to Edinburgh
-UA118 ORD->EDI Edinburgh 6:15pm to 7:50am
-Went to Polaris club, real 1st class
Wednesday 10/2/19 — Edinburgh Castle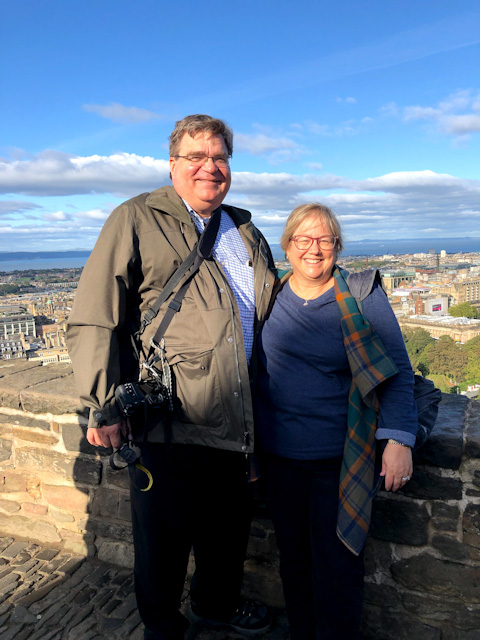 -Very bumpy final 3rd of flight
-Slept pretty good
-Lost/then found my mobile phone in the seats
-Hotel Waldorf Astoria Edinburgh – The Caledonian
-Super friendly limo driver met us. Surprised with how much luggage we had. tip-20
-Weather was 50-60s, clear skys
-Got to hotel by 9am. Our room wasn't ready. Waited and napped in special waiting area
-Got our room by noon. 20 tip. Went out with Ian and Leslie to Edinburgh castle
–Long walk uphill
–bought tickets
–excellent tour guide. 5-tip Sort of like tower of London
–afternoon tea at Castle Hill restaurant, Redcoat Cafe
–slow difficult walk down the hill. I was hurting. We got a taxi back to hotel
-Cathie called ML to fix CMA card
-I took nap
-Dinner at Angel Share gastropub. Really good. Beer and Scotch
Thursday 10/3/19 — Royal Mile, Holyroodhouse Palace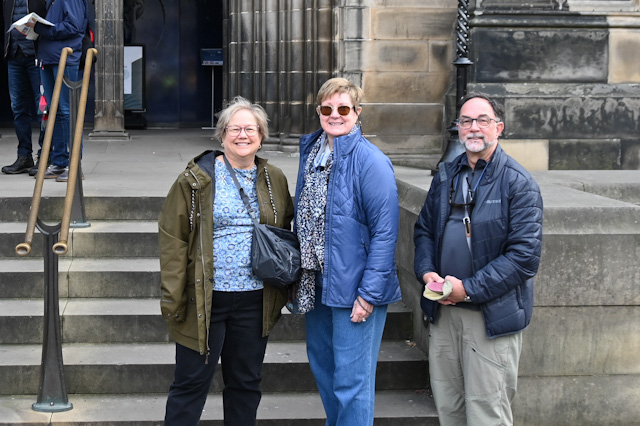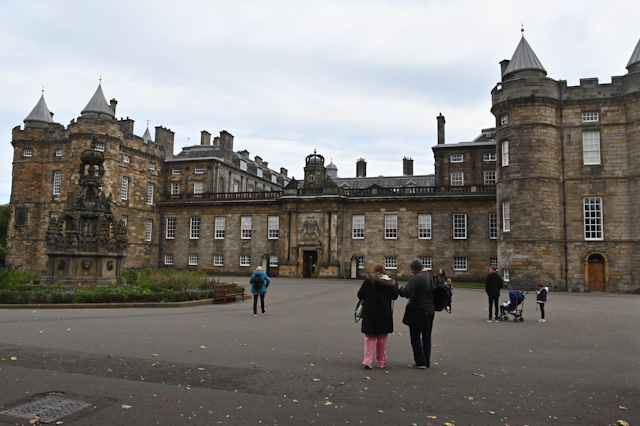 -Slept really well. Got up at 8am, breakfast in hotel at 9am.
-Early morning cool, high 40s, probably got to 55. Initially clear skys, then clouds rolled in after 12:00
-Took a cab to the Royal Mile.
-Walked over to St Giles Cathedral on the Royal Mile in Old Town
-We walked the rest of the Royal Mile down to the Scottish Parliament building
-We went for a tour in Queens Galery across the street. We saw a special exhibition on Royal roots in Russia.
-Then we walked next door to the Palace of Holyroodhouse, the Queen's residence in Edinburgh
-We had tea at the The Café at the Palace of Holyroodhouse
-We then took a cab to Kinloch Anderson and bought me some tie Scottish ties
-Then we took an Uber to the Scottish National Gallery
–Featuring the work of Nicolas Poussin
-We then walked back to the hotel, but passing in front of the castle going through the beautiful Princes Street Gardens
-We only had 30 minutes to get ready for dinner
-We went to a Michelin star rated restaurant called The Kitchin
–We had the premium tasting menu with the premium wine pairings. Really good. We stayed for 4 hours. Wonderful!!
-Started raining
-Took a cab back to the hotel. I think I paid for two $15 cab rides, plus an Uber
-Back to the room by 11pm
Friday 10/4/19 — Royal Scotsman, Alnwick Castle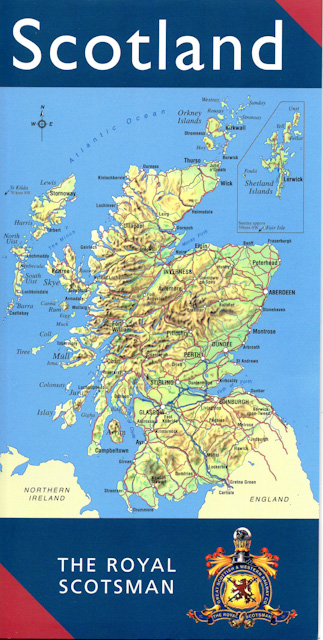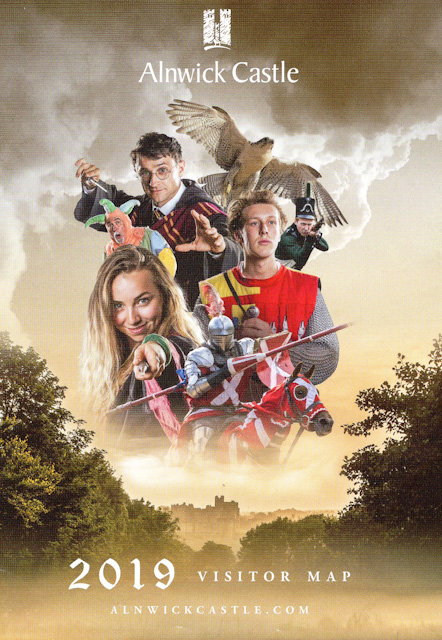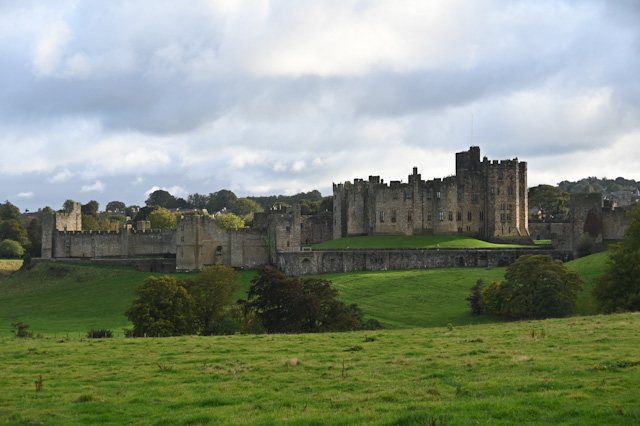 -Went out to get more cash. Not sure how much we need for tips and things
-Checked out of Caledonian at 11am
-Had troubles with the taxis but got there in time
-Nice waiting area, we met Jerry
-He walked us to the train in Waverley Station
-A nice bag piper lead us onto the Royal Scotsman train. Really cool.
-We sat in the observation car, being serviced lots of drinks, waiting to be taken to our cabin (Car 2H)
-We met Fred, train manager
-Met nice people from Nashville, Russian travel agents and people from Louisiana
-Spa staff signed up Cathie for appointments
-Road on the train for a couple of hours then got off at Alnmouth Station
-Took a coach to Alnwick Castle
–Excellent afternoon tea at 4pm
–Excellent tour of castle — very historic
–Harry Potter and Downton Abbey were there.
-Coach back to train
-Dinner at 8, White Fish then Venison. 3 different wines. Excellent!
Skipped this, went to bed at 10pm. Nice turn down service.
-Local entertainment by local musicians in Observation Car
Saturday 10/5/19 — Royal Scotsman Derentwater, Keswick, Hutton-in-the-Forest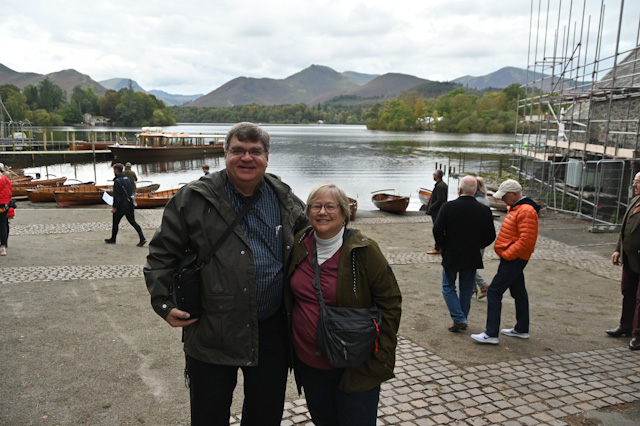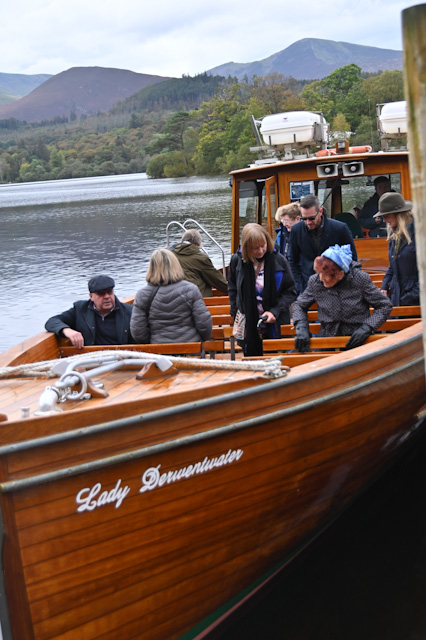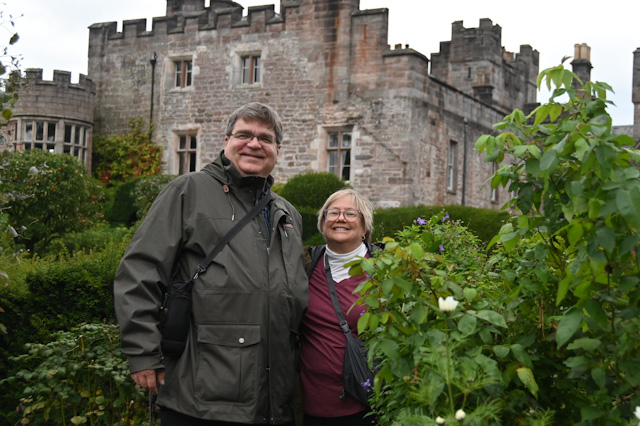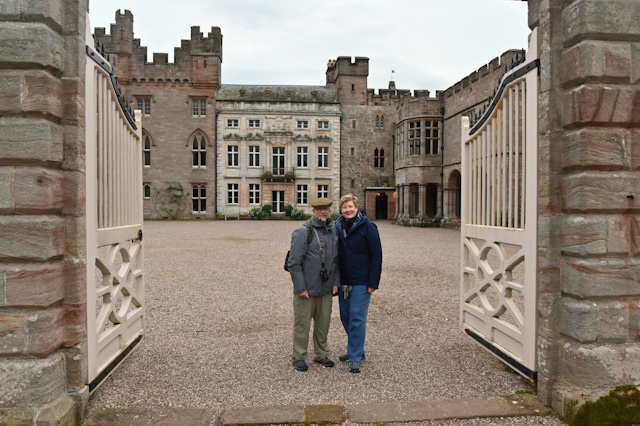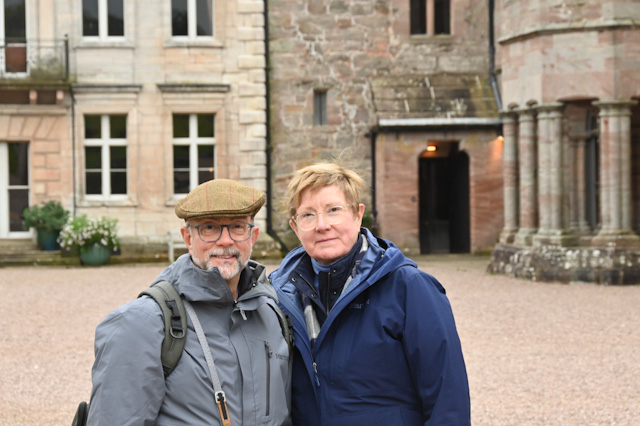 -Slept surprisingly well. Breakfast at 8:00
-Travel in train for awhile, disembark in Penrith at 8:37. Took a coach for 3 destinations
-Private launch on Derentwater
–Big beautiful lake (called a water)
-Market Day at Keswick
–Beautiful nearby town with a very well laid out Saturday market
–lots of dogs!!
–Had tea at the cafe of a hotel, The Skiddaw Hotel
–Bought little things at the Boots pharmacy
–back on the bus at 12:45
-Took the coach to a country home called Hutton-in-the-Forest
–Lunch with the owners, the Fletcher Vane's
–We sat next to the No 1 daughter Miranda
–she helped with meal preparation and cleaning
–The docent Elizabeth gave us a wonderful tour of the house
–WWII bomber landing strip with sheep
–delightful walk through the gardens
-return to train at 5:30
-napped until 6:45
-Dinner at 8pm.
-Met pediatrician event special effects expert
-9:30 entertainment
–two young gentlemen. Violin and accordion. traditional Scottish songs
–They wrote for Outlander
–talked again with Russian travel agents
Sunday 10/6/19 — Royal Scotsman Wemyss Bay, Isle of Bute, Mount Stuart
-Slept late
-wokeup to lots of rain
-Cathie had spa appointment at 8:15am
-Brunch 9:00-11:30
-The morning was spent traveling to Wemyss Bay
-Walked to the beautiful train/ferry station
-Ferry Crossing to Isle of Bute
—Visit Mount Stuart, Victorian Gothic house
—Afternoon tea
—Tour of House, Mary and Jim
—Archivist – Lensey — really interesting
-Ferry back to Wemyss Bay to get back on trains at 5:35
-Formal dinner at 8pm
-Entertainment at 9:30pm — duo who played classic Scottish songs: fiddle and guitar
-Dance on the platform
-bed time at midnight
Monday 10/7/19 — Britannia, train to Keith
-Train goes est toward Edinburgh
-leave train at 9:26am, Tour the Royal Yacht Britannia w/lunch
–8 of us with a new guide, Sandy
–Nice lengthy self guided tour
–Nice lunch on the boat.
–Cool, windy, cloudy, no rain
-Friends from the weekend tour leave us. Only 8 of us stay. Several new people will join us at 1:30pm
-Train north cross Firth of Forth (really old bridge)
-Kingdom of Fife
-East coast Kingdom of Fife, arbroath, Montrose and Aberdeen
-Afternoon tea for me; spa for Cathie
-Afternoon nap for both of us.
-Finally reaches Keith. Dinner with new guests, great entertainers.
Tuesday 10/8/19 — Royal Scotsman Cawdor Castle
-Departing Keith going west along Moray Firth to Inverness
-Late breakfast
–At noon (should have been 10:45am) disembark at Inverness for visit to Cawdor Castle.
–White table cloth and wine Lunch at Castle, really good
–Bought blanket, got nice guide book
–Fiona replaces Jerry as host
–rainy but not bad
–fancy black sheep with 4 horns
–castle built around original tree
–Return to train at 3:00pm
-Trains goes west toward Strathcarron
-Loch Luichart and Torridon mountains
-Through Achnasheen to Luib summit and Achnashellach Forest
-back down to Strathcarron. through Attadale, Stromeferry and Duncraig
-Return to train in Kyle of Lochalsh
-Formal Dinner, nice, but no entertainment
-Met Les, the Whiskey guy. We are going on a tour with him on Thursday
Wednesday 10/11/19 — Ballindailoch Castle
-Train leaves Kyle of Lochalsh at 7am
-Whisky tasting at 10:45am!
-Lunch on train at noon
-At Carrbridge, visit Ballindailoch Castle. (Speyside whisky region)
-Aviemore station
-at 1pm Ballindalloch Castle
–saw Guy Macpherson-Grant, personal tour
–tea and gift shop
–Walled Garden. Castle Rose
–Dove Cove
–Cattle, Shetland Ponies, Llamas, Border Collie, sheep
-6pm return to train at Boat of Garten
-Informal dinner
-Lecturer told the story of the great Scotish battle
Thursday 10/12/19 — Rothiemurchus Estate, Tullibardine Whisky Distillery
-Coach to Rothiemurchus Estate in Cairngorms National Park.
-clay pigeon-shooting
–3 stations, 6 shots per station, I got about 50%
–clear blue skys, perfect weather, cool.
–tea in the estate house
–owner told us dark history of the highlands and how broadband is bring people back
-Return to the train in Kinguissie
-Lunch then ride to Tullibardine Whisky Distillery
–rainy, more than we've had any day
–excellent young tour guide, told us stories of superstitions about angel share
-Rejoin the train in Perth and go to Dundee, final night
-Gave envelope to Alex
-Started saying good byes to staff and new friends
-Formal dinner, w/lively Scottish piano and guitar
Friday 10/13/19 — return to Edinburgh
-Go from Dundee, cross Tay Bridge into Kingdom of Fife
-Stop at Edinburgh
-Jewelery from Goodwins Antiques
-Gifts for home at Debenhams
-Then End
-Hotel The Balmoral
–Dinner at the Bistro
Saturday 10/14/19 — fly home, early
-Same limo driver picked us up at 3:30am
-UA9926 EDI->BRU 6:06am to 8:40am
–Only one row of business class travelers
-UA973 BRU->ORD 11am to 12:55pmCT
–connecting gate was only a few gates away
–slept 4 hours, watched Apollo 11 movie
-Tried mobile passport — not worth it. No faster
-home by 3pm.