Captiva Oct 2017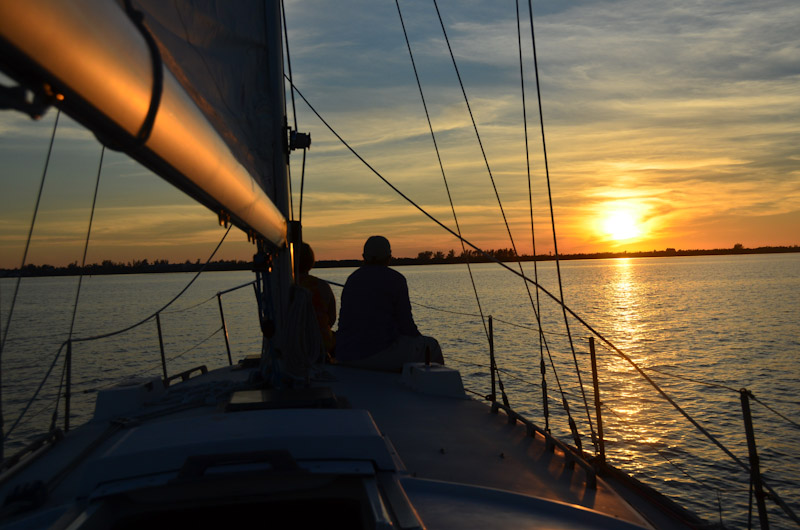 Captiva102817
Saturday 10/28/17
-UA1189 (same flight as last year). Upgraded, bulkhead. Delayed 2 hours, had to change planes
-Met Ian and Leslie at airport
-Rented big Nisson mini-van, got into the wrong one, initially
-drive to Captiva: Rainy. Felipe Tropical Depression. We saw a serious accident along the road
-Stopped at Jerry's Lots of wine.
-Stopped at Billy's. Closed. Ordered bikes online
-Drive to South Seas: some Irma damage, but not really bad. Lots of standing water from the rain today
-Arrived at 1662. (last year: 1663, Ian and Leslie had 1661). Golf clubs already delivered. Questionable decor. We were year a few years ago for Easter
-Cathie and I took the upstairs appartment
-Happy hour on the patio. Lots of bird noises. They were mostly grounded because of the wind and rain
-Dinner at Lazy Flamingo. Key Lime pies
-Watched some of the World Series: Los Angeles vs Houston. Fell asleep before 10pm
Sunday 10/29/17
-Slept until 9am.
-Windy, mostly cloudy. Big waves on the gulf. birds grounded.
-Golfed 18 holes, teed off at 1 finished by 4pm. Really windy, sun started to peak out. Nick and Michael helped us.
-Happy Hour
-New tea pot, coffee maker
-Dinner at Sunshine Seafood. Really good. Key lime pie
-Watched World Series Went to bed LA leading 7-4. Woke-up: Houston won 13-12 in the tennth
-Slept in closest. Really bad sneezing fit. Clariton didn't help much
Monday 10/30/17
-Cool! In the 50s. Clear skys. Lighter wind, but not good for kayaking
-Ding-Darling. Lots of people (surprise) and good selection of birdies: White Pelican, Reddish Egret, Blue Egret, Great Egret
–Aligators in two different places
–Saw flocks of White pelicans flying in
-Picnic at Baily Track. Saw turtles
-Stopped at CVS. I have a bad cold
-Played 9 holes at 3pm
-Took a nap
-Happy hour at 6pm
-Dinner at Muck Duck.
–Same outdoor performer
–Some empty tables. Got seated right away
–Key Lime pie was frozen. Slightly different than last year
-Star Gazing. The moon was pretty bright
Tuesday 10/31/17
-Cool, calm, clear weather.
-Sailed with Mick up to Cabbage Key
–Sailed about 5mph North, into a North wind.
–A little rough, but no sea sickness
–Lunch at the famous Cheeseburgur place
–Dollar bills and turtles
-Sailed back, slowly
–No wind
–Less than 3mph
–very relaxing. We got warm; took off our jackets
–one hour before sunset we motored in
–It was dark when we got off the boat
–We were happy. He took pictures
-Dinner at RC Otters
-Watched world series and did photos
Wednesday 11/1/17
-Slept until 9
-clear, calm and a little warmer
-Kayaked Buck Key
–Angel and Josh
–I used a new open-cockpit style kayak, green. Better. Loon by Old Town.
–Went around the far side of Buck Key, south toward Blind Pass, then back up Roosevelt Channel
–Bald Eagle hiding in the tree
–Lots of Osprey
–Far side of Buck Key was a little choppy but not bad
–Ian and Leslie tried out their new paddles
We went to our favorite Adventure Sea Kayak at Tween waters inn. We talked to Brian on the phone. Josh and Angel
helped up get launched. For a change, I picked the Old Town Loon Kayak. It had an semi open cockpit with a large
backrest. It was very comfortable. We kayaked around Buck Key in a clockwise fashion. The big event was seeing the
Bald Eagle on the far side of Buck Key.
-Lunch at Condo. Peanut butter and Jelly sandwich
-Golf from 3-5. A little crowded. Really good kid played through us.
-Dinner at Mad Hatter
-Fell asleep to the Astros beating the Dodgers for the World Series
Thursday 11/2/17
-Clear, Warmer, Got up before light.
-Just after 8am, left for marina to rent boat
-Boat up to Cayo Costa
–Followed Intercoastal
–Mostly went 20mph
–Smooth water
–Lots of white pelicans; water too shallow to approach closely
–Picnic on the beat of Cayo Costa State Park
–Nice person gave us a ride back and forth to the gulf side beach
–Water a little cool, but very relaxing. Could have stayed much longer
–Went upto 30mph back
–Captiva Watersports / Beach Bum Boat Rentals
–23ft Ebbtide
–VHF Channel 4
–Very happy to be back before 2pm due time
–ice cream sandwiches
-Straight to the golf course
-Jack took a nap
-Happy Hour
-Simple dinner at RC Otters
-Stayed up a little late to work on photos
Friday 11/3/17
-Slightly cloudy, low 80s, a little wind
-Kayaking at 10am
–Did Buck Key counterclockwise
–Down Roosevelt Channel, back up the far side of Buck Key
–cut through the mangrove trail and back
–Beautiful Bald Eagle, juvenile, being chased by Osprey
–Surprised by a manatee right at the marina, cool!
We launched from the usual spot at Tween Waters Inn Marina and paddled a course counterclockwise around Buck Key.
The first thing we ran into was a dolphin playing with a fish. We couldn't get any pictures but it was fun to watch,
right in front of us. Then we paddled down the length of Roosevelt Channel and heading North along the far side of Buck Key.
The water was a little choppy. The first big patch of birds were Ibis and Little Blue Herons sitting together.
A whole bunch of them. Next about 2/3 of the way up the key, we saw a jeuvenille Bald Eagle being harrased by some
Osprey. Really cool. We then made our way upto the Mangrove Trail, we worked our way through it and headed back.
At the marina, a manatee swam right up to me, cool! It was a great day on the water!
-Quick lunch, peanut butter and jelly
-Golfing from 2-3:30. Cloudy, a hint of drizzle, some sun peaking through, windy, but not bad
-Roberto picked up our clubs for shipping
-United flight 1189 7:45am to 11:34am, upgraded. All on time.
-Met Ian and Leslie at airport. Big fishing boat, only one engine
-Wendy's drive through
-Rented really big Tacoma SUV
-Filled back with luggage, barely
-Stopped at Jerry's. Got lots of groceries
-3BR that we reserved was not available. Rented two 2BR for same price
-1663. Thanks to Bill for helping us.
-1661 and ours are tied together through the back doors. Worked out really well for us.
-Wine and cheese on patio
-Pleated Woodpecker
-Little fat bunnies
-Too late to pickup bikes too late to drop off clubs
-Late dinner at Lazy Flamingo. Watched Cubs game.
-Drove back to condo, watched end of the Cub game. They beat LA 5-0 and win NLCS!! Lots of celebration. W flag. VERY HAPPYT
–Go Cubs Go! Fly The W!