Cubs v Cards 091717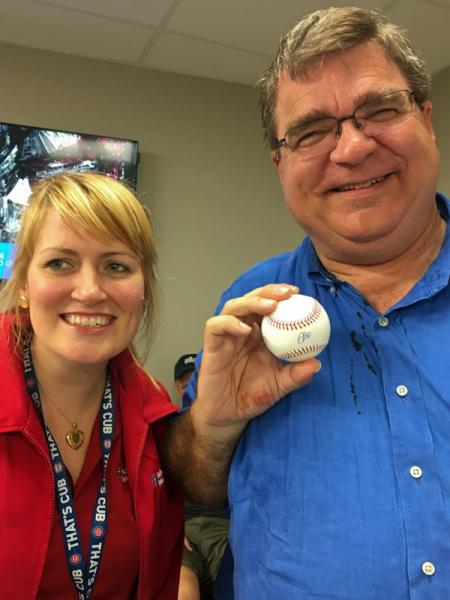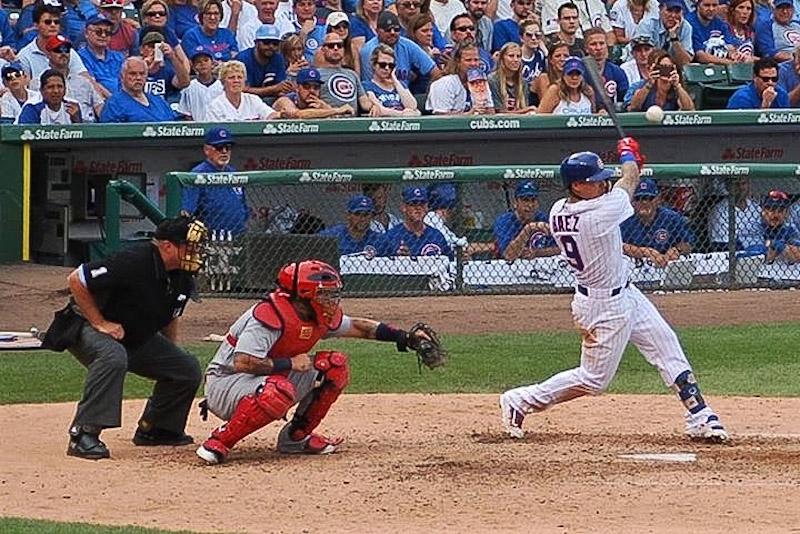 At the very last minute, we decided to go to the Sunday afternoon Cubs vs Cards baseball game at Wrigley Field.  Molly, Jeff and Mary came with us. We got really good seats one section back from first base.  The weather was cloudy, and it was supposed to rain, but never did.  The Cubs won, but just barely.
Box Score.
Somewhat dramatically, I was hit in the head by a foul ball in the bottom of the 8th inning.  Javier Báez hit me.  I was bleeding, but I really wasn't hurt.  I could see, walk with balance and didn't really feel like I had a concussion type injury.  But I know how head injuries work, and I was very worried. The Wrigley Field EMT staff quickly wheeled me off to the clinic behind 3rd base.  I stayed there the rest of the game making sure I was ok.  The medical staff was really friendly and gave me an autographed baseball.
The doctor and the nurse debated whether they should give me stiches or "glue."  I was stopping bleeding on my own and they decided glue was good enough for me.  They were likewise very worried about me.  Earlier in the game, Schwarber hit  a home run and it hit a women in the face.  They say she was much worse off than me.  I count my blessings and appreciate how seriously I was cared for.
I told this story many times including at my French class.  Since then others have been hit by foul balls and the Cubs are probably going to extend the fences, in part be cause of me.